Creamy Tortellini Chicken Soup
February 28, 2019
This is a nearly infamous soup on the slowcooking subreddit, originally attributed to a blog called 365 days of slow cooking- it's a simple and hearty soup that builds deceptively complex flavor despite being a one-pot dish. What's clever about this dish is it cooks several components for different amounts of time to build a rich and complementary flavor. You'll pressure cook the chicken in a simple broth with tomatoes and herbs, and then remove that chicken from the liquid to carve while you're cooking the tortellini in the resulting flavorful broth.
You can use frozen or fresh tortellini, and you'll just need to modify the cooking time of the tortellini in the 6th step according to the directions on the package.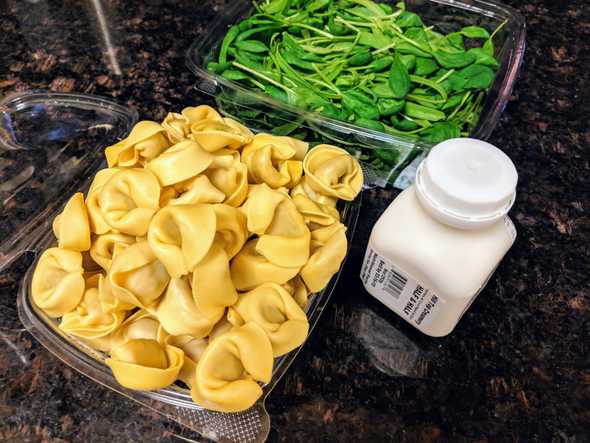 8 servings
2 mins
30 mins
32 mins
Ingredients
1.5 lbs. chicken thigh, boneless, skinless
16 ounces cheese or meat tortellini
1 medium sized onion, finely diced
2 cloves garlic, minced
1 Tbsp. dried basil
28 ounces diced tomatoes
2 Tbsp. tomato paste
15 ounces spinach, washed and roughly chopped
1 bay leaf
1 cup half and half
1/2 cup pecorino romano, grated
Equipment
This recipe was adapted from:
Written by Will Chiong who lives and works in New York building useful things.