Ono Kyauk-Swe (Burmese Coconut Noodle Soup)
April 24, 2017
This is a popular traditional Burmese Coconut Noodle Soup Recipe. I'm using an electric slow cooker (the Instant Pot) to simplify a family recipe while still allowing the soup to develop a rich, complex flavor.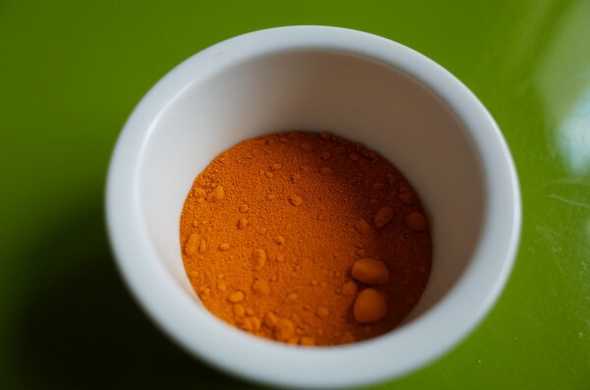 The soup broth gets its distinctive rich orange color from the blend of turmeric, paprika, and chili powder.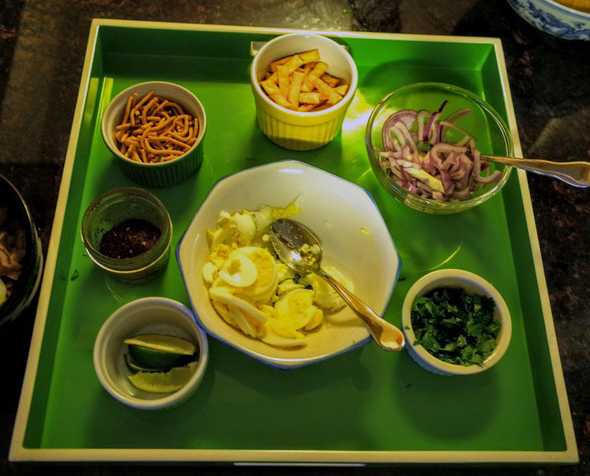 Burmese dishes are often served with a variety of garnishes table-side and each diner can add them liberally based on their preferences.
Ingredients
2 Tbsp. corn oil
2 yellow onions, diced
6 cloves garlic, minced
3 Tbsp. turmeric
3 Tbsp. paprika
1 Tbsp. chili flakes
1 cup water
1/2 cup fish sauce
14 oz. can coconut milk
4 eggs, beaten
3 eggs, hard-boiled and sliced thinly
1 cup chana flour
2 lbs. chicken breast, chopped into small cubes
1 large package egg noodles
cilantro, chopped for garnish
red onions, thinly sliced for garnish
lime, sliced into wedges
Equipment
Written by Will Chiong who lives and works in New York building useful things.