See kyat Kyauk-Swe (Burmese Fried Garlic Noodles)
July 21, 2018
Fried garlic noodles are extremely popular in many Asian cuisines- they're a staple at many popular Vietnamese restaurants, such as PPQ in San Francisco. The Burmese version of this dish is similar, but browns the garlic instead of leaving it raw and doesn't include cheese. I prefer this with a wide, flat egg noodle.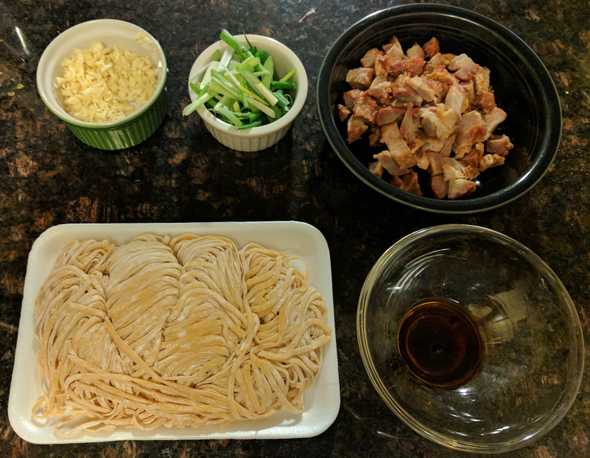 You can enjoy this dish as a side, or you can mix in meat such as roast pork.
8 servings
10 mins
20 mins
30 mins
Ingredients
12 oz. wonton noodles
2 cloves garlic, minced
2 teaspoons oyster sauce
2 teaspoons soy sauce
2 tablespoons green onions, sliced thinly
Written by Will Chiong who lives and works in New York building useful things.