Spaghetti Aglio e Olio
March 22, 2020
This is the pasta made famous in the Movie Chef with Jon Favreau. It's similar in composition and flavor to the Broccoli and Garlic Pasta served at Frank Prisinzano's restaurants. Though the name "aglio e olio" is Italian for "garlic and oil", I think the real standout of this dish composed by Roy Choi (the food consultant on the movie Chef), is the addition of heapings of chopped parsley. Parsley is normally used as a sparing garnish, but the heaping amount here makes the dish visually interesting and allows you to really appreciate the flavor.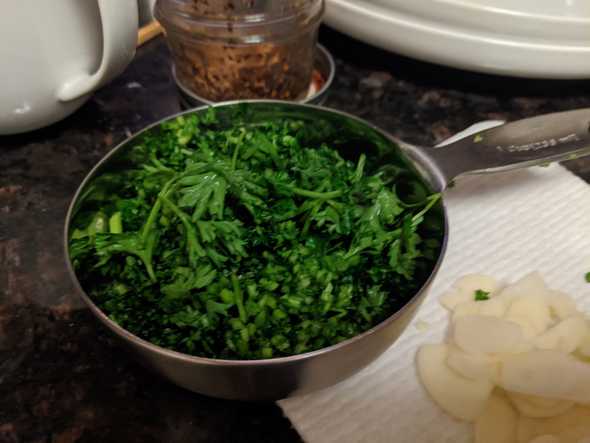 4 servings
10 mins
20 mins
30 mins
Ingredients
1 pound spaghetti, uncooked
12 large cloves garlic, sliced thinly and dried on paper towels
1 cup olive oil
1 cup parsley, minced
1/2 cup parmesan cheese
butter
salt
red pepper flakes
black pepper
lemon juice
This recipe was adapted from:
Written by Will Chiong who lives and works in New York building useful things.