Rolled Oat Pancakes
September 22, 2018
I love pancakes and heard a lot about these "Viking Waffles" made to be high protein and with oat flour, which is higher in protein and healthy fats than other grains. It also happens to be gluten-free. Rolled oats are a great source of fiber and nutrients, and are linked with a reduced risk of heart disease.
It's extremely easy if you have a food processor or a blender to throw these ingredients in and have a quick, healthy, and tasty breakfast with very little prep.
You can add other ingredients to change it up, like blueberries or chocolate chips.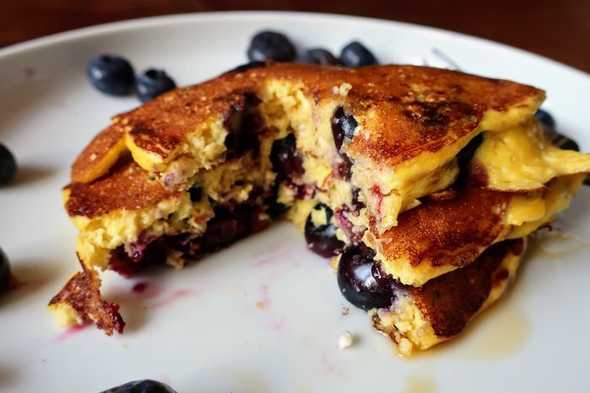 2 servings
5 mins
5 mins
10 mins
Ingredients
1/2 cup cottage cheese
1/2 cup (46g) rolled oats
2 eggs
Instructions
Mix all 3 ingredients in a blender until smooth. You can optionally add vanilla extract, berries, or chocolate chips for flavored pancakes.
Pour mixture onto a hot skillet and form small pancakes. Flip them as soon as bubbles begin to form.
Written by Will Chiong who lives and works in New York building useful things.