Spam Musubi
September 14, 2019
Spam gets a mixed reaction depending on who you talk to, but anyone who has had the joy of a fresh spam musubi made in Hawaii carries the memory in their heart, and it's surprisingly easy to recreate at home. According to the SPAM website, Spam became popular in Hawaii during World War II, as it was easy to transport to the island due to the long shelf life and lack of refridgeration. The other ingredients, nori, furikake, and sushi rice, can be easily procured in the Asian section of any grocery store.
I don't know who needs to hear this but you definitely should buy the Furikake with Doraemon on the outside. Just sayin.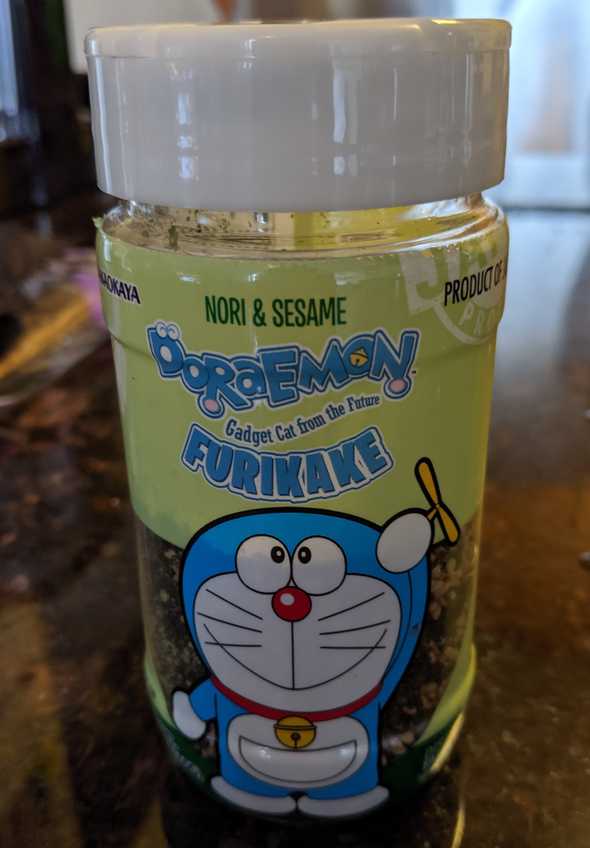 8 servings
10 mins
40 mins
50 mins
Ingredients
1 can Spam
furikake
4 sheets seaweed sheets (nori), folded lengthwise into halves
2 Tbsp soy sauce
1 Tbsp sugar
1 Tbsp mirin
This recipe was adapted from:
Written by Will Chiong who lives and works in New York building useful things.