Savory Pumpkin Cake
May 31, 2018
Chinese turnip cake or "Luo bo gao" is a staple of Dim Sum restaurants. However, in my family the recipe was always made with pumpkin. The consistency of these cakes is much denser and firmer and I like to eat them almost like chips with a spicy dipping sauce such as Sriracha.
The cake can be sliced however you want. I usually slice in thin squares as pictured above, but you can change up the presentation and slice into large "fries". as well.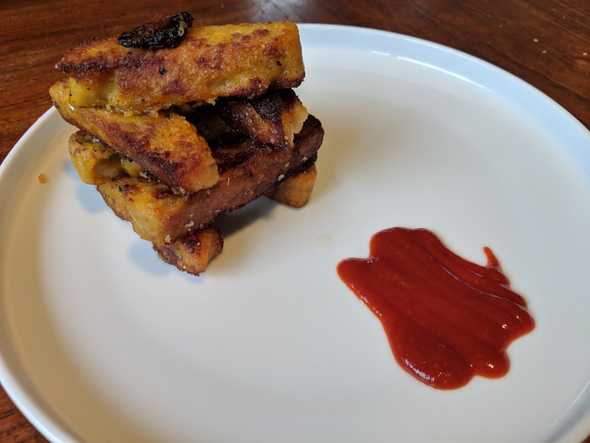 8 servings
10 mins
60 mins
70 mins
Ingredients
16 ounces pumpkin puree, canned
1 pound pork, ground
1 cup water
1/4 cup dried shrimp
shallot
16 oz. rice flour
Equipment
Written by Will Chiong who lives and works in New York building useful things.